HUGE MID-WINTER HEATING SALE!
Due to the mild winter we are able to offer exceptional savings on:
1) New factory scratch and dent furnaces and air conditioners. We have purchased several new units with minor flaws and full warranties at greatly reduced prices – up to 30% savings!
2) 'Gently Used' or 'Reconditioned' furnaces, air conditioners and boilers. We have several of these that still have a lot of life left in them, they all come with warranties and are priced at up to 50% off!
3) Air source heat pumps. With special rates and rebates from East Central Energy and Connexus these are your best heating and cooling value on the market today! All heat pumps are 20% off!
4) Gas, oil and electric boilers. We are the areas largest installer of boilers and so we have been able to negotiate great pricing from our vendors. All boilers are also 20% off our normal prices!
5) Furnace and air conditioners. All new furnaces and air conditioners are also on sale at prices 10 – 20% off!
These are the best prices of the season. Combined with 6 months same as cash or 9.9% long term financing*, your future energy savings and no repair bills, it could add up to the best home improvement you have ever done!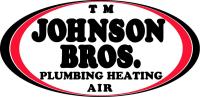 645 Emerson St. N., Cambridge, MN 55008 Phone: 763-689-3141 Fax: 763-689-6921
*O.A.C.